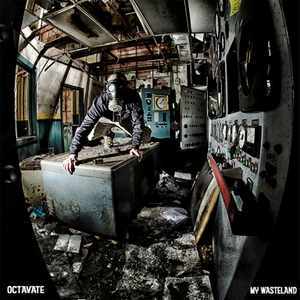 This is the forth week in a row that we have added a new song to the music player on our site. (You may notice they aren't available on Spotify or other streaming services yet.) These are actually just demos, not ready for official release.  Since the whole band is quarantined, getting together and recording music isn't easy.  None of us band members have been in the same room together since the beginning of March.
Fortunately, Josh is a song-writing machine, and can do a lot of recording from home. He's got a large catalog of songs that are in demo state. Shawn has been picking from those songs and laying down new vocals, from his home recording studio. Josh and Shawn have been sending song files back and forth.  Even though they may not have the final drums or guitars, we still want people to get familiar with who Octavate is and what our sound is.
So, please enjoy these demos. If you like, please share them with friends.  Also, we want to personally send you alternate takes, acoustic versions, and remixes. Please join our mailing list, so we can send you these exclusive songs, that are not available anywhere.
Now, this is week 4 of 4. This week, we introduce My Wasteland, a post-apocalyptic song, we hear some Soundgarden and Tool influences in it. What do you hear? This is a song that was in Josh's catalog. Shawn added a few additional lyrics, and made some slight changes to the vocal melody, and we are happy where it's at.  The drums are not the finished drums, and I can imagine we may have some guitar changes down the road. Enjoy this new song that we are proud to share.